One of our favorite in-house photo shoots was by a company called KAZI. They sell incredible handwoven items from Africa. All of their pieces are not only stunning, but they all are sold with a mission to give back! We had a blast watching them shoot their new product lines in our studio.
Photography: Kazi Goods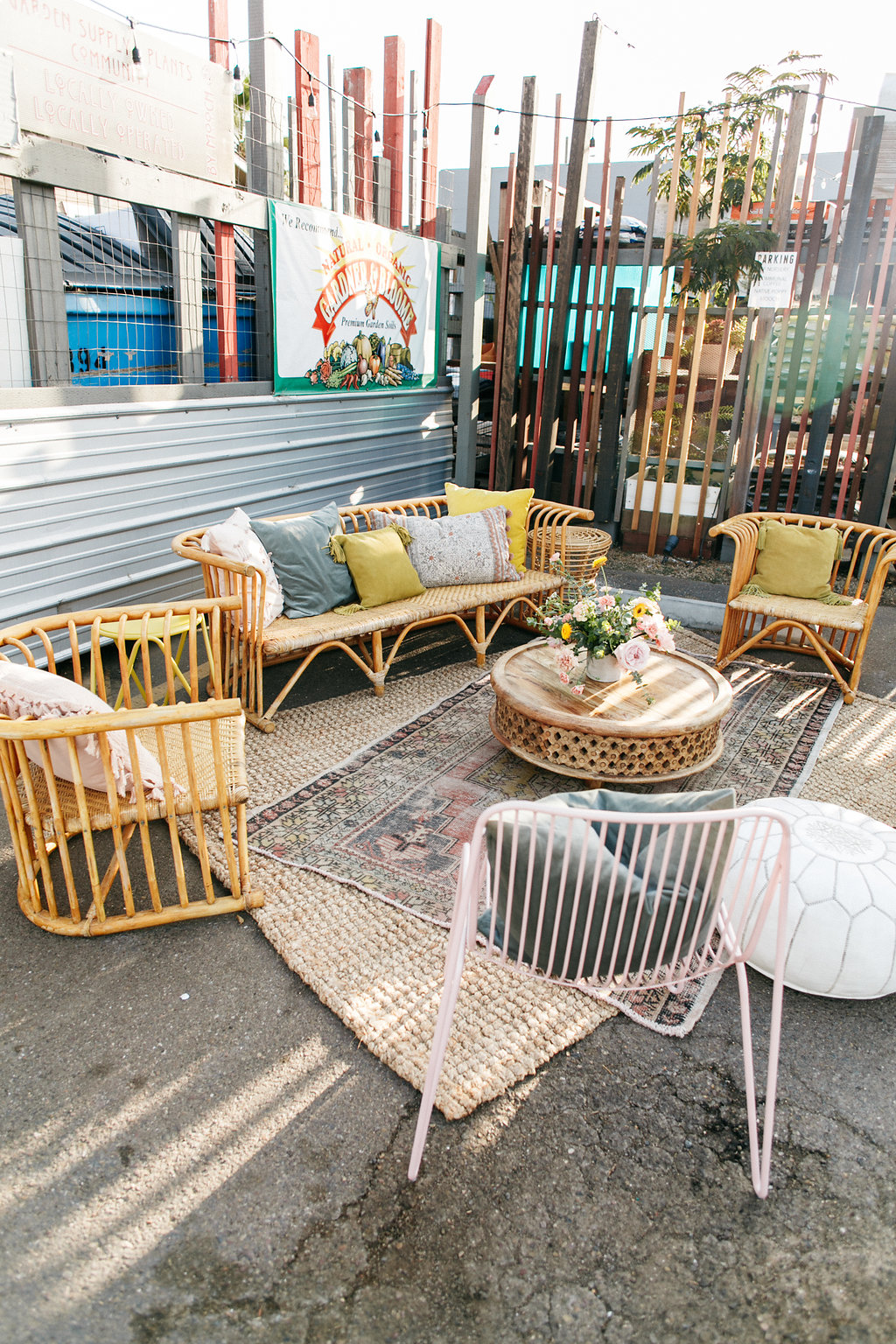 COMMUNAL // NATIVE POPPY
2nd BIRTHDAY BASH
No one throws a party quite like the Communal Coffee & Native Poppy crew! We're so proud of this collaborative duo who has built such a fun and inspiring community in San Diego. Teaching all of that coffee and flowers go hand in hand! The lounge we styled up was one of our summer faves!
Photography: Sam and Erica Studios
Witty has been know to throw a pretty great bash…if we do say so ourselves. And our little Hendrix's first birthday was no exception. The rad tent, from Camp'd Out, was a main attraction! The day was planned & styled by our talented friend, Jessica Stierl of Mac + Mini Designs. She knocked it out of the park! It was the grooviest day of the summer by far!

Photography: Amber Thrane, Dulcet Creative
Hosted by Hatched Collective, this was one of the most special & inspiring days of our summer. Not only did we have the pleasure of hosting it, we also got to be apart of the panel who spoke about our journey and how we do our best to juggle that work/life balance.
Photography: Madison Cline Photography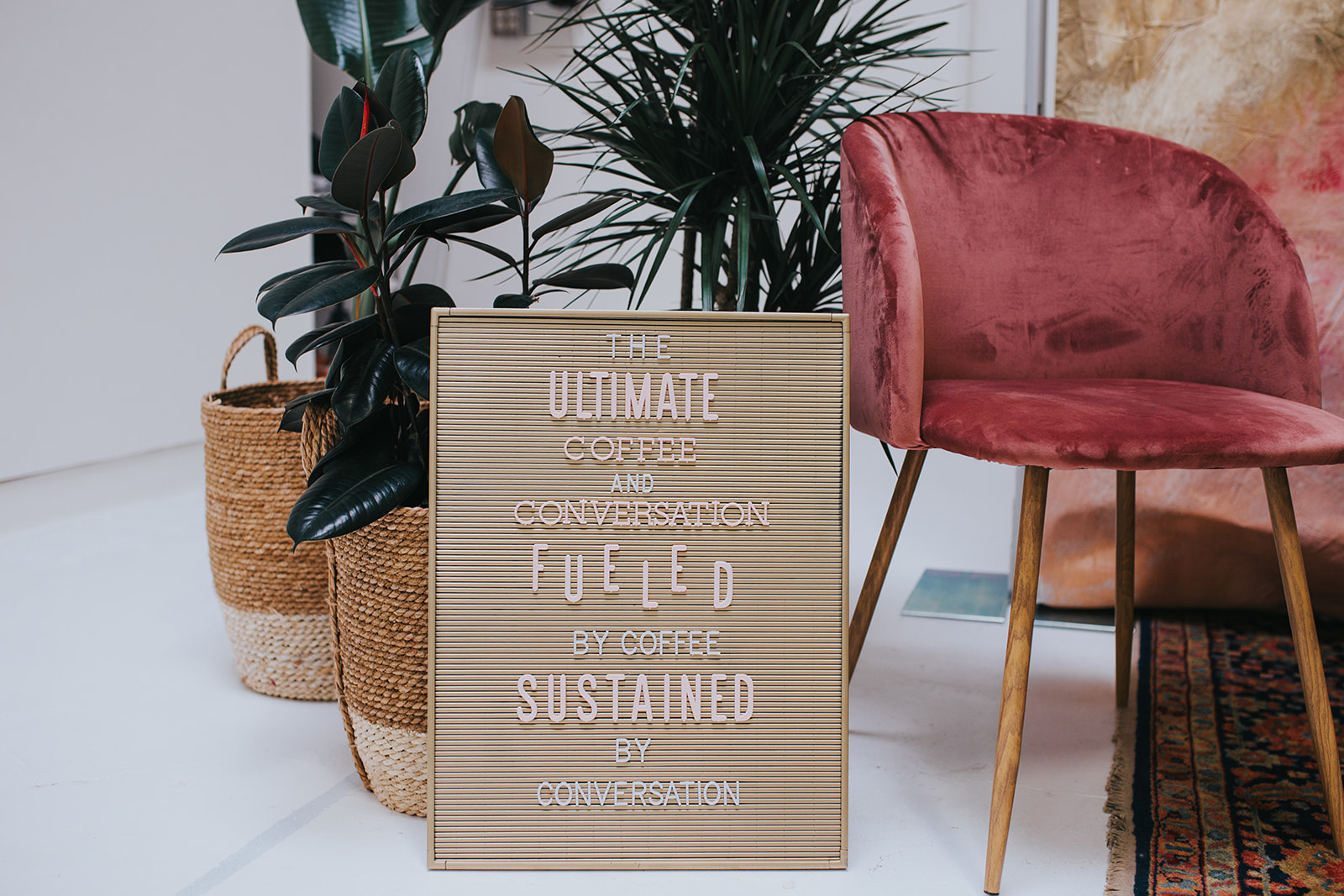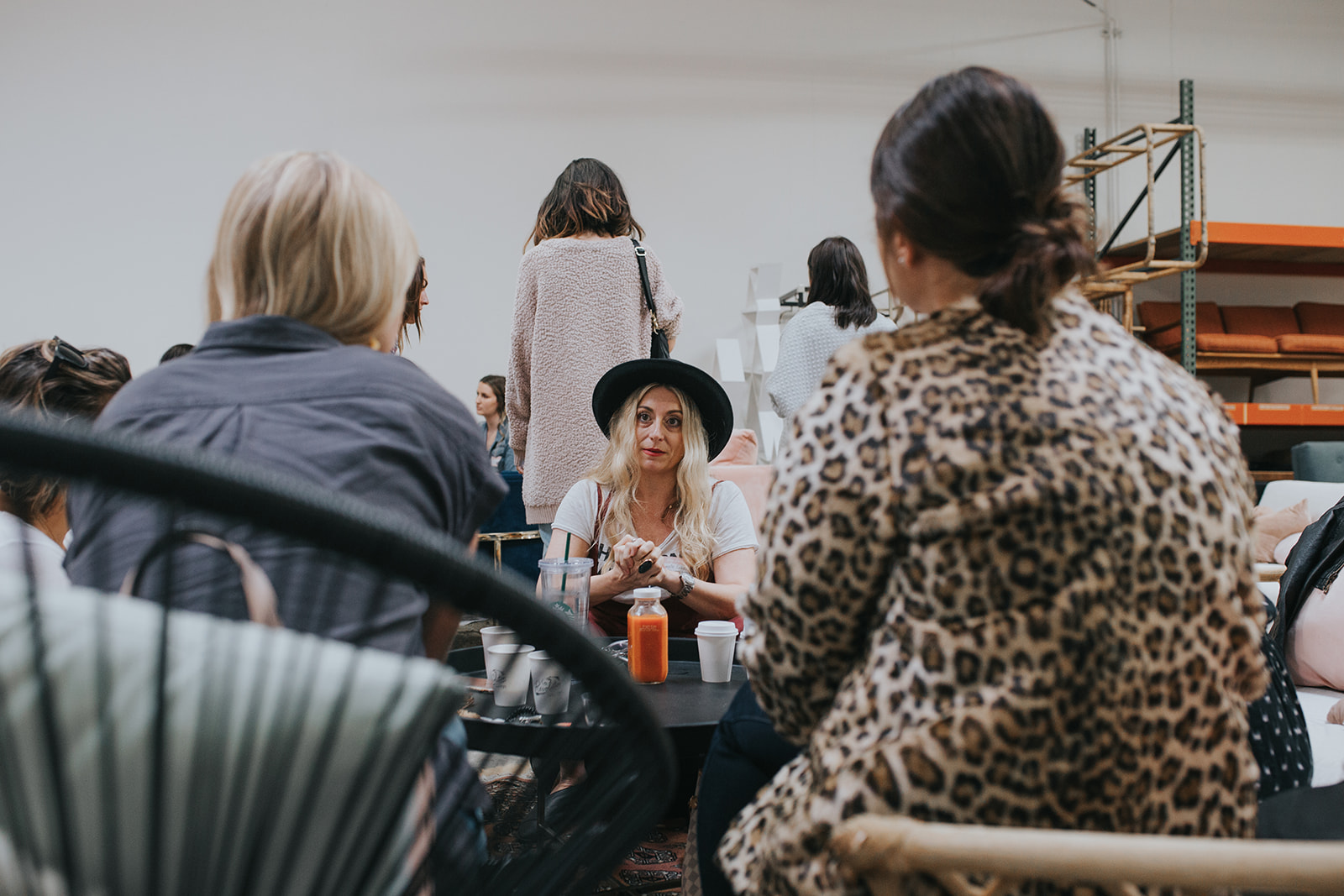 This conference, created by the inspiring Sara Panis, was one for the ladies. It was hosted by some power house speakers that schooled us on what being business-savvy & truly "gritty" looks like. We loved being able to help set the stage *pun intended* for such brilliant & awe-inspiring wisdom.
Photography: Jackie Wonders Photography
MARK YOUR MAN PHOTO SHOOT
And last but definitely not least is our favorite styled shoot of the summer & maybe the year! Jessie Jean is hands-down one of our fave photographers to work with. She isn't just a capturer of creativity, she is creativity itself. She designed & styled this retro shoot based off an old lip stick campaign, "mark your man."
Photography: Jessie Jean Photography